a timeless classic
Agricola Lodigiana is pleased and proud to offer the most classic of its rice:
Carnaroli Classico, suitable for any need.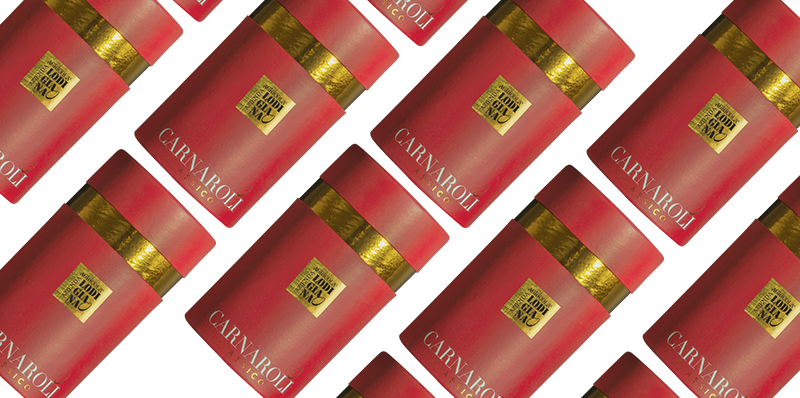 Carnaroli is considered a very fine Italian rice, ideal for risottos thanks to some of its peculiarities: excellent cooking resistance, low stickiness and great absorption capacity of seasoning and aromas.
The supply chain traceability system of this variety guarantees that it is rice grown from Carnaroli seeds and not similar varieties which are often marketed under the same name but which do not reflect the quality characteristics of the original Carnaroli. The term "Classico" is added to indicate that the rice in question is 100% Carnaroli.
The grain
Carnaroli Classico has a very long, semi-tapered, pearly grain.
The size of its grain and the high percentage of amylose in fact ensure a low stickiness and excellent resistance to cooking, an essential quality to make it the ideal ingredient for well-shelled risottos. However, the uses of Carnaroli Classico are many: side dishes and rice salads with this variety are equally tasty also for the beautiful appearance of the grains. Its main features are:
• High starch content
• Firmer grain texture
• Excellent cooking resistance
A timeless classic
Carnaroli Classicois excellent for keeping in cooking of any preparation, from risotto to seasonal dishes. Plus the characteristics of his granule allow you to mix and enhance the flavors of the dish.
Nutrition declaration Packaging
In order to enhance the characteristics of this variety, we have created a refined packaging similar to that of our Reperso rice (unique variety on the market that we have patented) to enhance that it is rice of quality, value and 100% Italian.
THE VERSATILITY THAT
DO NOT RENOUNCE THE QUALITY
Quality and versatility this is classic Carnaroli. The certification of its seed, the traceability of the complete supply chain give an extra gear to this variety, suitable for the preparation of dishes of any type, from classic risottos to seasonal dishes, also thanks to the beauty of its grains but above all thanks to its ability to absorb seasonings and high cooking resistance. It represents the excellence of classicism, which will make the difference in any dish.
PRODUCTION CHAIN
Since September 2018 Carnaroli rice has been distinguished by a new certification by Ente Risi, that of Carnaroli Classico which, through cross-checks on tags, on quantities of certified and sown seeds, on checks carried out directly at the company for the storage of the product to ensure its separation from other paddy rice, certifies that it is the true, unique and inimitable Carnaroli.
THE CULTIVATIONS
The cultivation of Carnaroli traditionally takes place in the area between Lombardy and Piedmont, around the course of the Po, in the provinces of Vercelli, Novara and Pavia.
Contact us
Fill out the form below for info request